PXE booting during a OS Deployment with ConfigMgr 2012 can be a bit slow on a Windows 2008 R2 / 2012 server. This is because Microsoft has set values that will suite most network environments.
But I want SPEED. Now what?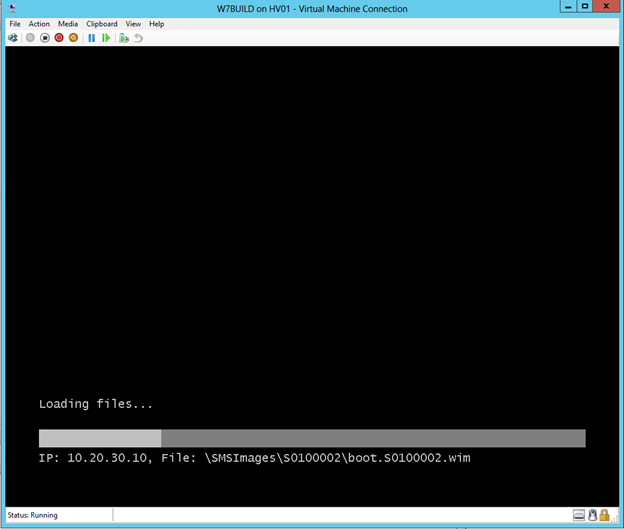 Good news. You can tweak your PXE-enabled Distribution Point!
Add a registry key:
HLKM\SOFTWARE\Microsoft\SMS\DP\RamDiskTFTPBlockSize
With a REG_DWORD value of MAX 4000 Hex!!
Then restart the WDS Service.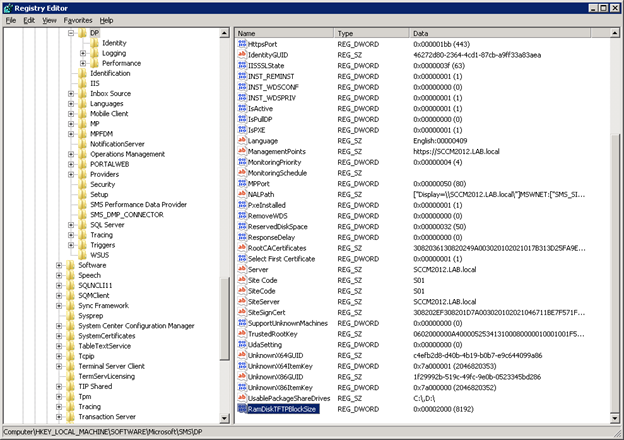 I set this value to 2000 Hex and speed is blazing fast!
Remember the higher value the more risk of packet loss if you have a bad network connection.
Try this out carefully in your network environment.
If you experience problems, lower the value.